We print, laminate and trim with modern machines: two central drum flexographic lines with eight colors, two stereotype mounters, a solvent less laminator and two trimmers. Our technicians and graphic designers will perform preliminary analysis of the interactions between printing content and medium.
Our laboratory will monitor and verify critical points in the scope of our process control and will test raw material and finished product in the scope of quality control. The lab is constantly looking for improvements and new solutions to improve already existing packaging.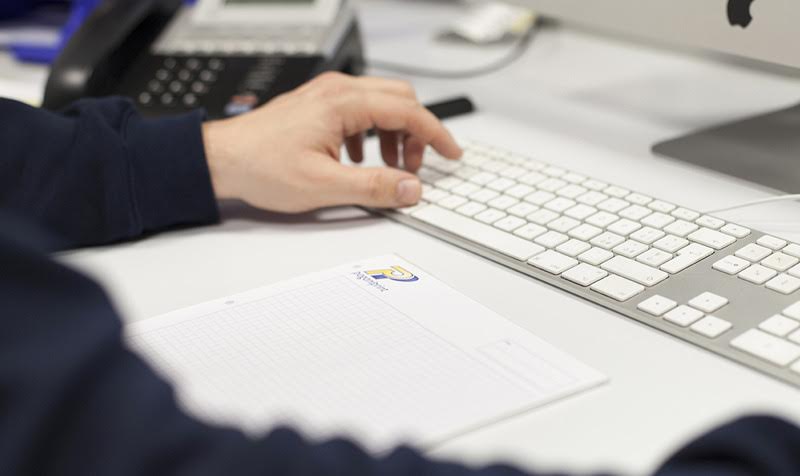 Orders
The competence of our team allows to follow every single order thanks to an ERP software custom developed specifically for our needs, from placing the order to the delivery. The order is processed rapidly meeting all client's requirements, technical or logistical.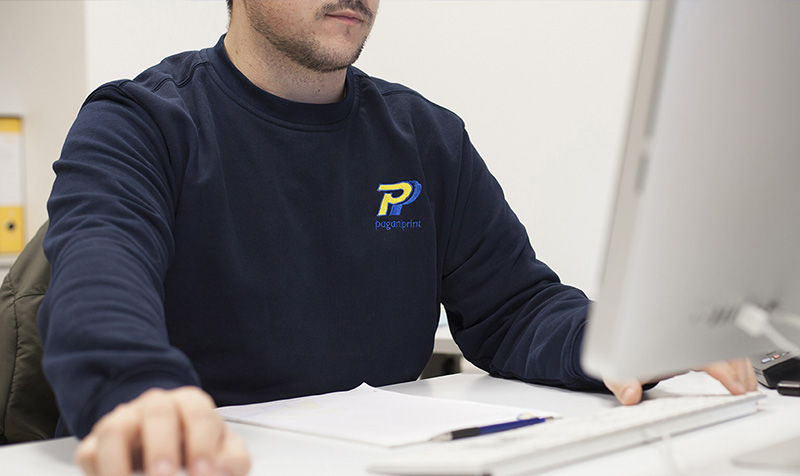 Pre printing
Our technical and graphic designer office is structured not to isolate graphic design problems from technical ones (packaging and material selection) combining perfectly both aspects of packaging and adapting to the typical issues faced when designing packaging. Thanks to this structure we can offer any kind of consultancy for preparing the printing file and verify correctness of all various parameters that have to be considered in the packaging phase.
Printing
Our two central drum flexographic lines allow for simultaneous printing to ensure timely delivery to every single client and quickly absorb the workload. Modern inspection tools ensure real time control over printing quality.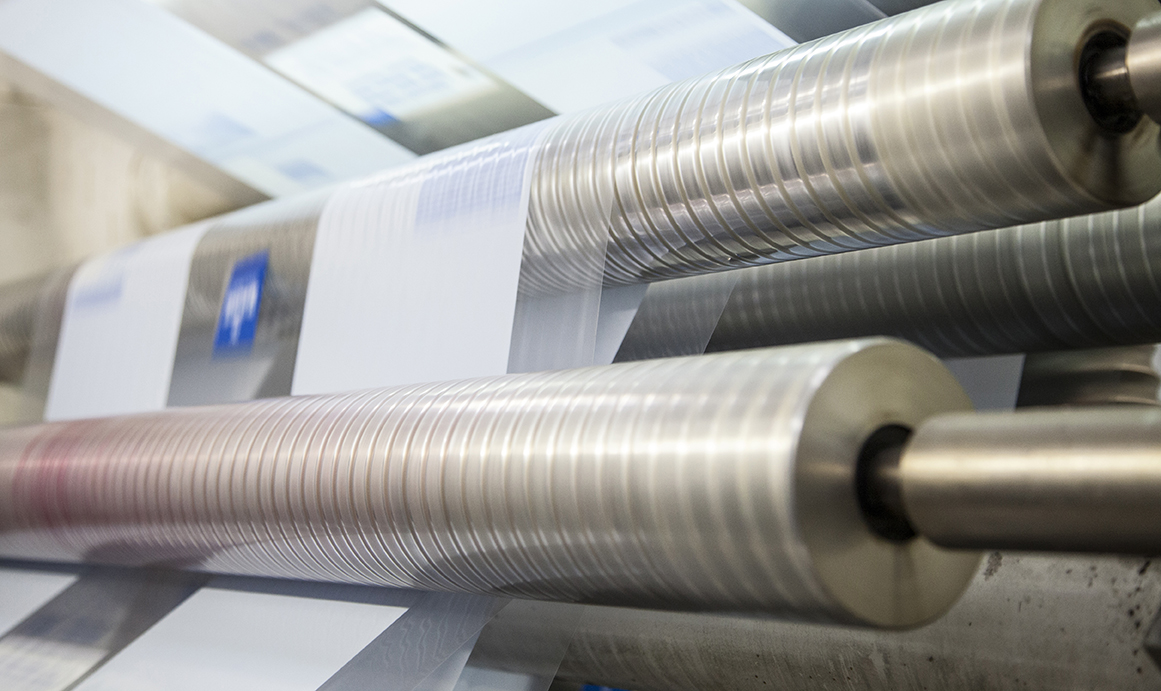 Lamination
Our solvent less laminator is extremely reliable and can easily cope with the workload. Integrated with a cutting edge mixer ensures constant quality and quantity of the adhesive.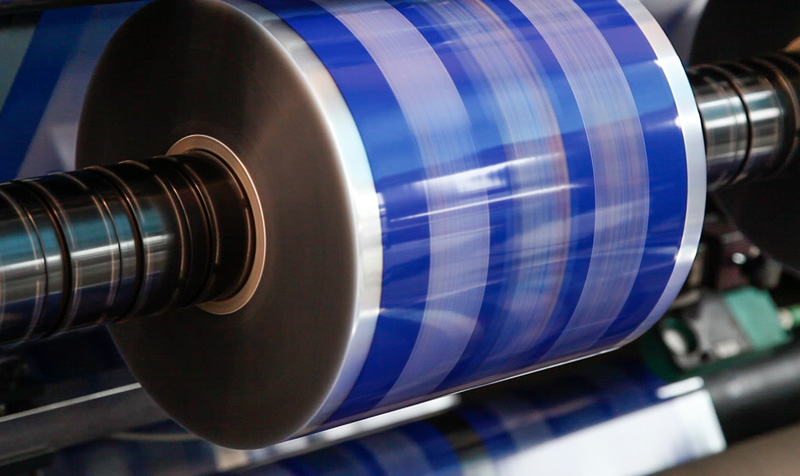 Trimming
Two trimmers provide high precision trimming and timely delivery.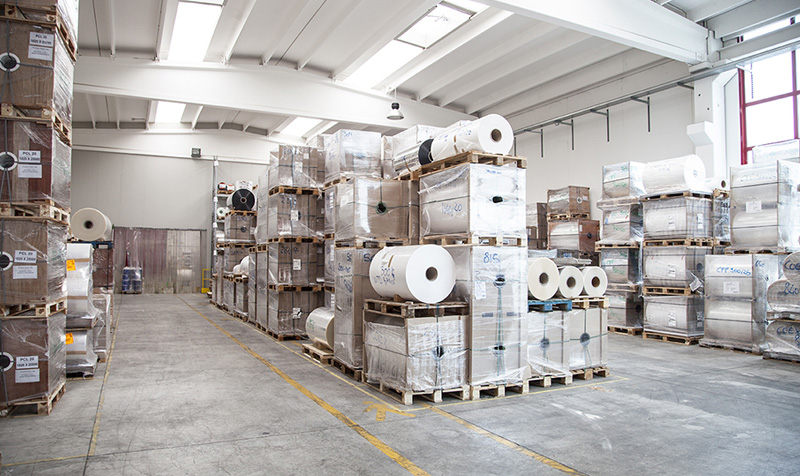 Warehouse
A 2000sq.m warehouse means having plenty of room to store all necessary raw material for all different formats. It also enables us to optimize deliveries of finished products, often ready before the delivery date.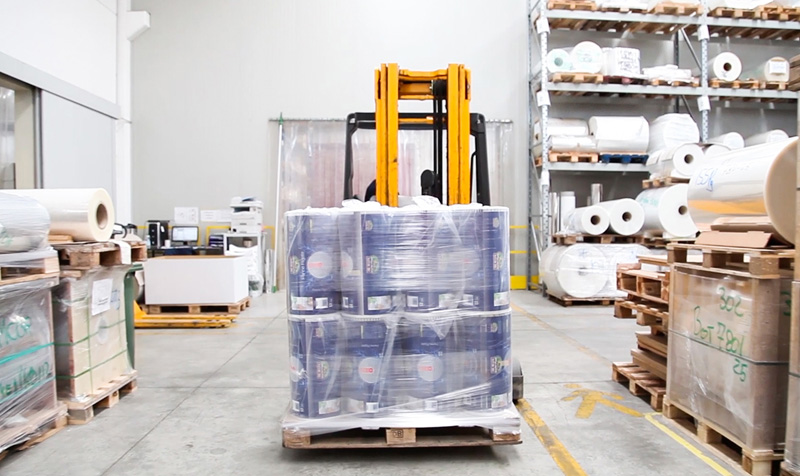 Delivery
Deliveries are handled while constantly in contact with the client logistic office to adapt to their habits and needs. For regular deliveries we rely on trusted external delivery services; in emergency cases we rely on qualified internal personnel.
For any information and quotes please fill our detailed request form
ASK FOR A QUOTE
A custom developed software is able to create real time quotes giving the client all the business
and technical information to promptly make a decision.